iOS app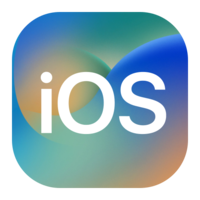 Pianoteq 8 for iOS is now available on iPhones and iPads. Years of development and thorough testing made it possible to take all the peculiarities of handheld devices into account in order to maximize productivity while retaining the app as stable and compatible as possible. Pianoteq 8 for iOS is included with all licences of Pianoteq 8 (Stage/Standard/Pro) and can be downloaded and evaluated via the App Store.
Classical guitar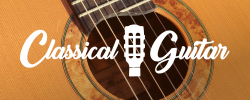 The nylon Classical Guitar, available as an instrument pack for Pianoteq 8, introduces a new exciting category of physically modelled instruments, with emulated gestures and natural instrument noises for breathtaking realism.
The instrument UI is designed so that you do not have to be a guitarist to use it. Various tweaked presets are offered, ranging from a 12-string acoustic guitar to a Greek bouzouki or even an electric guitar.
You really need to hear it to believe it!
Improved piano model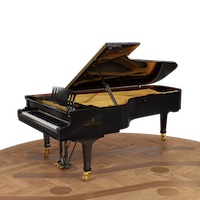 All contemporary acoustic pianos, the Vintage Reeds electric pianos and the Concert Harp have been carefully revoiced in order to increase authenticity and playability of these instruments. Everything is tailored to suit demanding recording projects and performances.