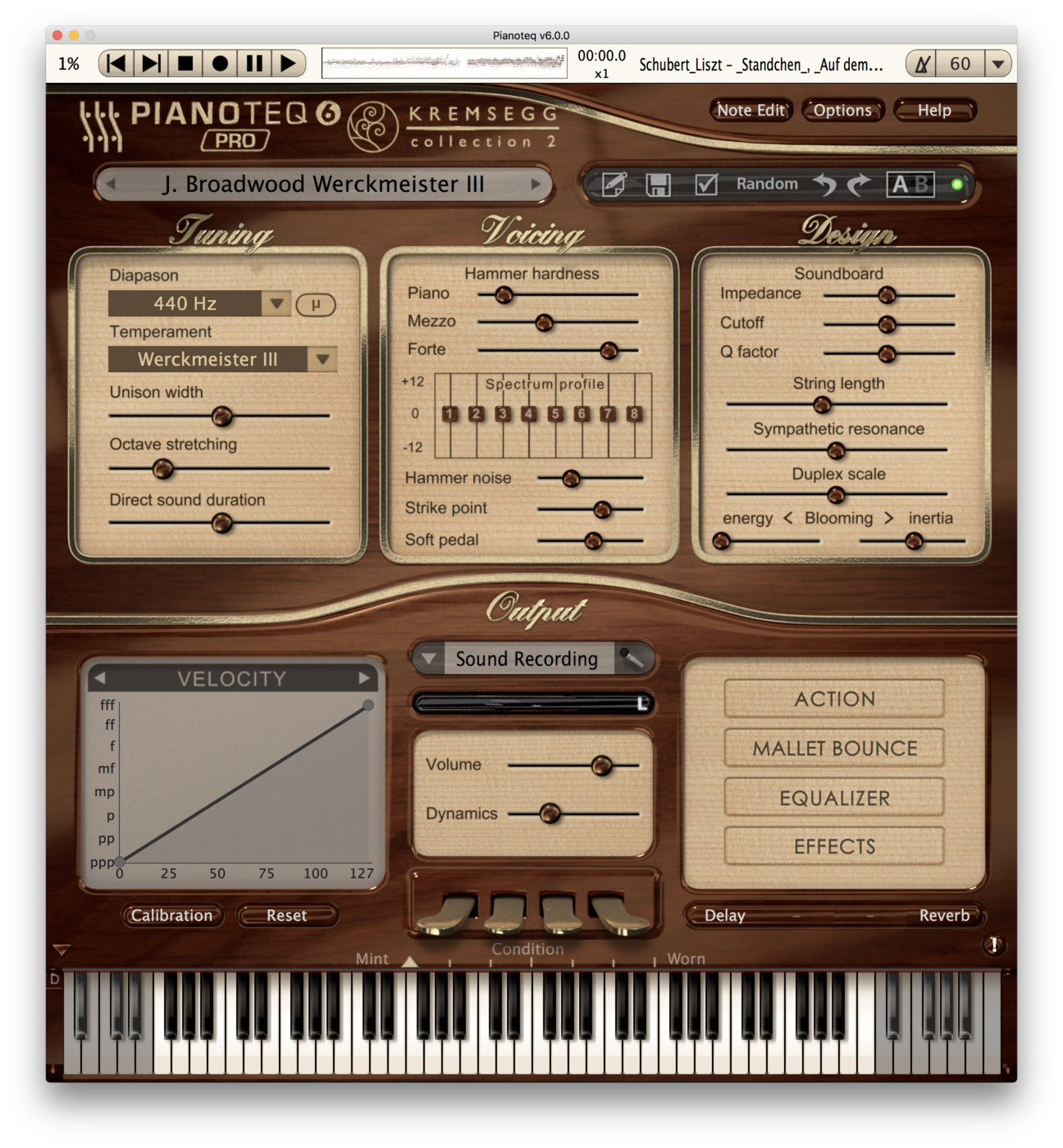 Requires Pianoteq 5.0 or higher
Pianoteq users publish their own demos, using their own preset (FXP) you can listen and download on a dedicated FXP area on the web. Clicking here will open the Pianoteq user forum in an new window.
The historical piano collection 2, from the Kremsegg Schloss Museum (Austria), includes 4 exceptional instruments from the 18th and 19th centuries:
Incomparable for rendering the music of the Classical period, these instruments can also be used for more recent compositions. The Bechstein particularly, with a design approaching that of a modern piano, illuminates jazz and other modern music.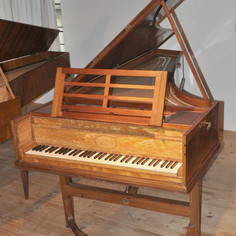 J. Broadwood pianoforte (1796)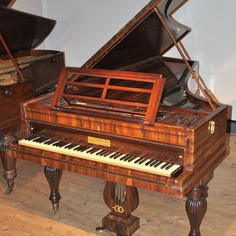 I. Pleyel grand piano (1835)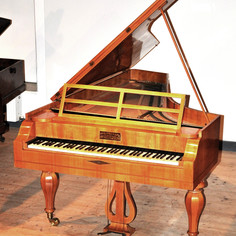 J. Frenzel grand piano (1841)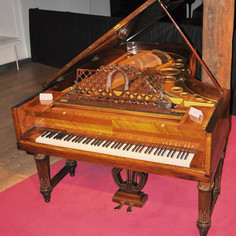 C. Bechstein grand piano (1899)