Adding felt to pianos
Placing material between hammers and strings goes back to the 18th century as can be seen in some Viennese-made instruments. Mainly used today on upright pianos, it can be found also on some grand pianos, as for example by Steingraeber.
By adding felt, you can achieve a soft and delicate piano sound resembling to the intimate, cozy blanket of foggy delight which can be heard in many soundtracks.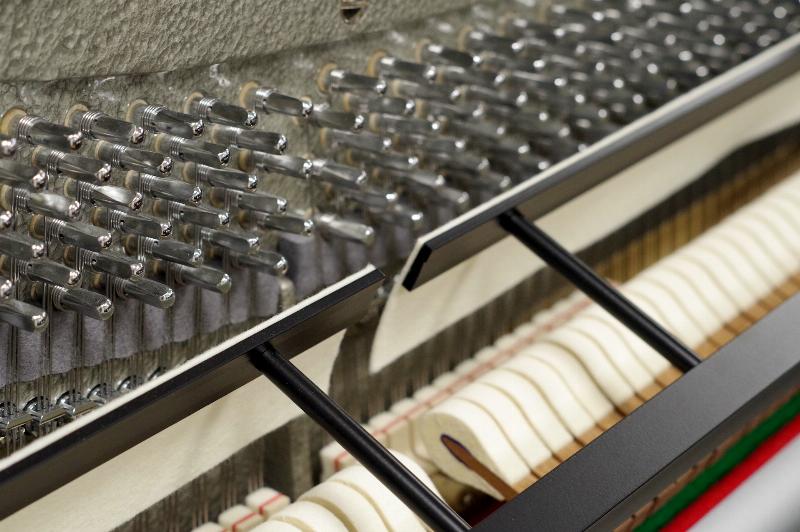 Felt presets are available in all contemporary pianos in Pianoteq as from version 7.4. In contrast to real pianos, Pianoteq benefits from the physical model by letting you adjust felt thickness.
Right-click on the continuous Celeste Pedal to make use of this unique feature.

---
Watch the following videos to learn more: